A current physical examination is required for entry into the 6th grade.   Nurse Letter
Please review the attached letter from our nurse Monika Concialdi will more specific details
Blackwell PTA is in need of an individual or committee to coordinate Ice Cream and Special Treat Days for the 2020-2021 school year. We recognize that we still do not know what the 2020-2021 school year will look like, but this committee is a critical component of fundraising for the PTA and we would like someone to volunteer for the position and have a chance to talk with our outgoing committee chair before the end of the school year. Committee chairs need to establish the treat day schedule for the year and purchase the products and coordinate the distribution during lunch times on the arranged dates. Additionally, chairs would work with vendors to coordinate special treats with local companies via a pre-order.  If you are willing to volunteer to fill this PTA position, please contact Tara Gayton via email at tara.gayton@nullgmail.com. 
Due to this unprecedented time we are faced with, all District 54 Summer Camps have been cancelled for this year. These camps include, Summer STEM, 54 Fitness League, Camp Creative, Language and Culture Camp, and Summer Instrumental Music. If you have submitted a payment for any camp, you will be issued a refund starting Thursday, April 30, and you should see a credit appear on your statement within 14 business days.
The camp facilitators are going to miss seeing students this summer. Students in all grade levels can stay engaged by participating in the School District 54 Summer Virtual Learning University, which is filled with fun activities and challenges for students and families to participate in together from home. The link for the Virtual Learning University will be on the School District 54 website in the last week of May.
Click on the link below to see the school supply list for the 2020-2021 school year.
Blackwell has a new resource!  During these unique times many families are having trouble finding access to reading materials.  Online reading resources make it easy and convenient to help students and parents.
Please visit and enjoy the different ways to engage in reading with your family.  On this site you will find Public Library collections, online encyclopedias, and virtual field trips.  As always, items on the web are ever changing so please let us know if something is no longer available.
Please contact Karen Buzek, our Learning Resource Teacher, with any questions or concerns at karenbuzek@

null

sd54.org .
The site is located on the school's webpage under Resources,  or just click on the link https://sites.google.com/sd54.org/blackwell-online-reading-resou/home and start reading!
Teacher Planning Days (NO V-Learning Pushed Out to Students)
Starting on Monday there will be designated days for teacher planning.  Students will not have V-Learning on these days.  Below are dates for all grade levels.
Monday, April 27th (Teacher Planning Day)
Monday, May 4th (Teacher Planning Day)
Monday, May 11th (Teacher Planning Day)
Monday, May 18th (Teacher Planning Day)
Monday, May 25th (Teacher Planning Day)
One Additional Plan Day:   There is one more day that is grade level specific for teachers to plan and students in those particular grade levels will NOT have V-Learning. Please note our instructional classrooms have a different schedule.
3rd Grade – Tuesday, April 28th
4th Grade – Wednesday, April 29th
Due to these planning days, Fine Arts schedules may be adjusted and will be communicated via Seesaw and Google Classroom.
The Schaumburg Township Food Pantry and many faith-based charities are providing food to families in our community. Click here to access a list of these pantries on the Schaumburg Township website. In order to encourage social distancing, these organizations are not collecting food at this time.  You can find updates regarding food distribution on the District 54 website.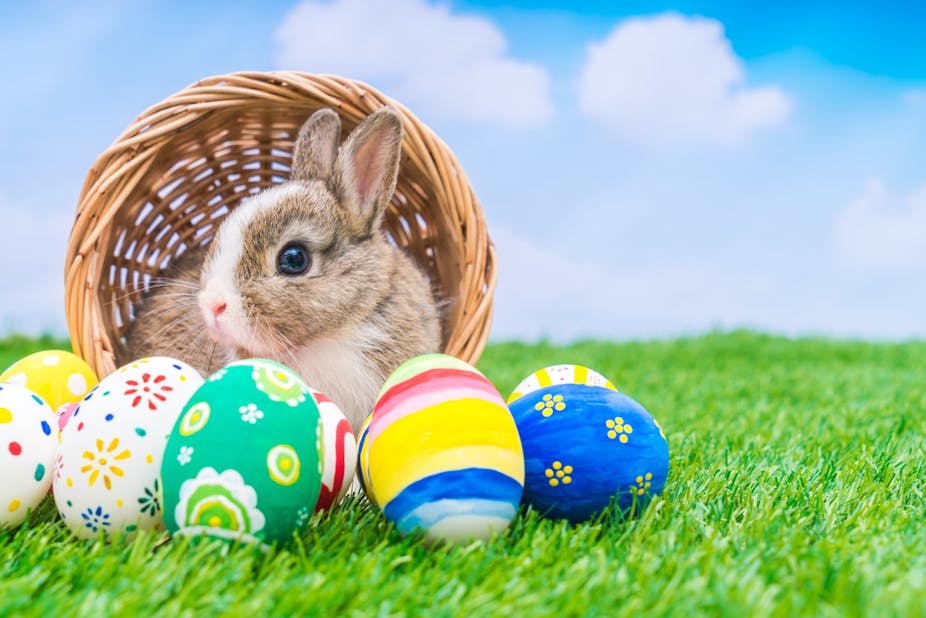 6 EASTER MINUTE TO WIN IT GAMES 
Easter Game 1: Stacking egg halves. How many towers can you make? Who can make the tallest tower?
Easter Game 2: Standing eggs. How many eggs can you get to stand up straight on their bottoms?
Easter Game 3: Straw transfer. Hold the straw to an egg piece and suck in your breathe! How many can you pick up and transfer to a cup?
Easter Game 4: Matching halves. How quickly can you put the eggs back together? How many can you do in the minute? Match colors or just the tops to bottoms.
Easter Game 5: Egg relay. Put one basket across the room and provide spoons to relay the eggs from basket to the next.
Donation Opportunities
The District 54 Education Foundation has also created a new fund called the D54 Foundation Crisis Fund, which will be used to support our most at-risk families, including the 20% of students who qualify for free lunch. This emergency fund will help families impacted by this virus, and could be used in the future to provide immediate access to financial assistance for financially struggling families.
To donate, visit any of the following websites: